Discuss Your Project With Us To Find Out More
We want your business to have an amazing website, if you can envision it then we will work with you and bring your idea to life.
Web Engine Network will work after the project is complete to ensure your complete satisfaction with your new website.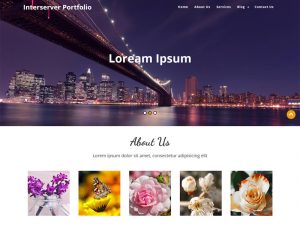 Our Designers will put together a stunning website for you, remember that this will be the first time a lot of your customers learn anything about you. It's critical that you make a great first impression.
Once you have decided if you need simple 3 page site, small business site or a medium to large company website, we will go over the details so we can understand your taste and your goals.
Your responses will guide the first design and template that we will submit to you for approval.
If you are not happy with it, we will continue to work on it until you are 100% satisfied.
We're confident that we will zero in on your needs and preferences very quickly because 90% of our designs get approved on that first submission.
On the technical side, you need a site that loads fast, has clear call-to-action buttons and is up to date on the latest technologies.
On the visual side, your site needs an easy to navigate, clean simple layout that makes viewers want to stay.
FREE…  One year web hosting when you order your new "large company website" from Web Engine Network !
Contact us today, you will be surprised how little it will cost you to get your perfect website up and running.
Choose your style or send us any style you want and we can follow the design.
Clean flow and layout… Make sure it's easy for people to understand and navigate, allowing for the experience to be interactive and simple.


Less is always more… on average the average website visitor has quite a low attention span of around three minutes.
Our goal is to keep the viewer interested in the site and encourage them to spend more time as they enjoy the site's content and information.


Reduce the clutter … Lots of websites I have looked at are in my opinion very messy and hard to navigate, your website should be visually pleasing and easy to look at with a modern and entertaining design.


Change the wording… The content of your website is the key to success, it must be relevant to the subject be it a personal site or business site.


I will ask you… to supply the images and wording for your site, if you feel your wording is not as good as you want, you need to tell me so it can be rewritten or translated professionally and new imaged created or obtained.


Mobile Friendly… All sites built by Web Engine Network are going to be mobile friendly, customers and clients will have to understand there will always be differences between a full computer screen view and the restricted view available on most smartphones and various devices.
Order your new or replacement website today
Basic Site
An entry level website
3 Separate pages or scroll down
Design, construction, implimentation
Built on our server hosting
Business Site
A site for SME's
8 Separate pages or scroll down
Design, construction, implimentation
Built on your hosting or ours
Large Business
Large business or complex content
15 + Separate pages or scroll down
Design, construction, implimentation
Built on your hosting or ours
Add extra pages only £20 each
Additional charge for extra pages added to your website, the new page will link to the site menu and is fully integrated into your site.